Why should you consider Fireflink?
Extreme Agile adaptability
Experience reduced sprint cycles with Robust End to End NLP-based platform, resulting in a significant drop in time & effort when compared to traditional automation practices.
Continued Test Automation
Get your team to work in collaboration without bothering to merge the repositories and complex push and pull operations.
Test Failure Analysis
Finding the root cause of the problem has never been so easier. Debugging tests are now easy with the reports (includes Test Results at 3 different levels) and analytics that are generated after executions.
Time Saving
Save time by utilising ready to use templates and build-in frameworks to manage your tests.
Eliminate Dependency
A Unified Platform that comes with in-built multiple third party integrations tools like JIRA, Confluence, Jenkins etc. Enabling the user to eliminate the dependency of configuring them manually.
High Value Execution
Execution results that provides detailed insight of your test running on various flavours and versions of browser 
Single Thread Multi-Channel Execution
Executing or performing tests on multiple platform be it Web, Android, iOS & API layer is no more back-breaking with FireFlink. Perform Test Automation for all types of applications within a single script. FireFlink is capable of executing Web, Android, iOS & API type of steps within a single script.
Rich Reports
AI-assisted dashboards & analytics help the decision-makers oversee all the aspects of the entire application under test especially quality & performance against the defined benchmark.
Rich NLP Library
NLP Powered Scriptless Automation Engine that requires No code - Natural language scripts (NLP), Optimized to handle all stages of automation right from object repository building to test execution smartly using dynamic elements identification, handling frames, different test data files, etc.
Flexible Integration with 3rd Party Apps
You will not require to test enterprise applications in isolation anymore. FireFlink is open to fit in any of your preferred ALM tools to support seamless dataflow between your existing plugins  supporting true E2E testing.  FireFlink is surged with defect tracking tools like Jira, Bugzilla, Mantis, or the cloud testing platforms like browser stack, SauceLabs, LamdaTest & also DevOps tools like Azure, AWS.
Robust Execution
FireFlink serves not just what the testing world today needs, but beyond. Experience it now!
Execution Dashboard is designed to visualize every detail in the simplest way connecting seamlessly with the FireFlink client for the live updates on the execution happening on various test lab machines, be it sequential, parallel, or in a distributed way.
DevOps & Agile Adaptability
We easily Integrate with your DevOps pipeline for relentless testing to ensure a quick turnaround. You can schedule your execution and forget it. FireFlink would run it for you anytime as per your defined schedules.
FireFlink is a strategic investment for businesses to reduce the Total Cost of Ownership and ensure quality is maintained while being  faster to market.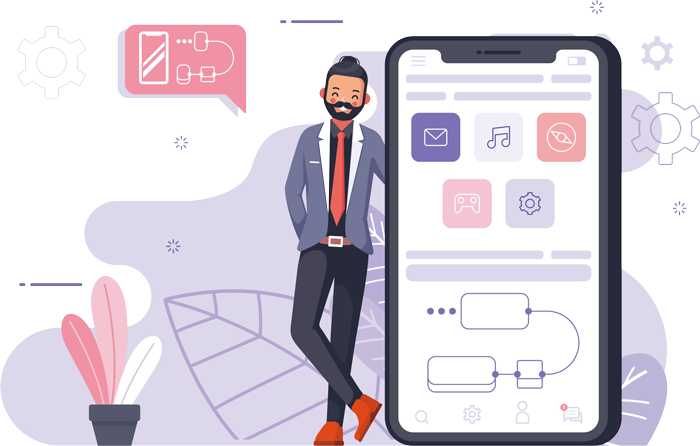 Who Are We?
FireFlink promotes Shift-Left principles that help your teams to work efficiently! Driven by passion and a dream to deliver excellence, FireFlink is one of the SaaS companies, working on various fields to support businesses' excellence. With the latest AI technology, it promotes a unified platform to support all your Continuous Test Automation needs.
We cover all your automation requirements from the Web to Mobile and API to Database applications. Covering all the Functional and Non-Functional quality needs, regardless of technology and domain, our SaaS Software is the epitome. Quick Test Automation, backed by team support, reliability, and sustainability, we serve a range of companies around the globe.
There Is More To Discover
A B2B SaaS company, FireFlink, has  lot to serve you. To know more about us, schedule a discovery call with us today.
Contact Us